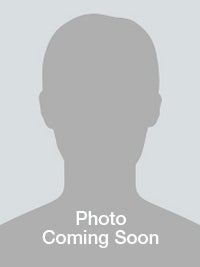 About Matthew Voluck
Philosophy of care
Understanding why a foot hurts or continues to be infected is half the battle with my patients. I take pride in making sure they have the mindset and tools to alleviate their pain as well as preventing the pain from recurring. Surgery is not the be-all-end-all solution for foot pain.
Why I entered medicine
I always had an interest in helping others and the sciences were my passion in school, so medicine was a natural fit. Podiatric surgery involves taking care of the patient as well as using my hands to remove infection or fix the biomechanics of the foot.
Community involvement
I support local food banks.
Personal interests
In my free time I follow Philadelphia sports and enjoy biking, pickup basketball and American history.
Education
Undergraduate Muhlenberg College BS - Biology 2011
Certificate Philadelphia College of Osteopathic Medicine Certificate - Biomedical Sciences 2013
Medical Training Temple University School of Podiatric Medicine DPM - Doctor of Podiatric Medicine 2018
Training
Residency 2021Podiatric Medicine and Surgery, John F. Kennedy Memorial Hospital, Stratford, NJ